TODAY'S SPECIALS
HOMEMADE COLOMBIAN EMPANADA'S
Corn Empanada's with a Ground Beef or Chicken Filling
Price:
Chicken Empanada
3.00
HOMEMADE EMPANADA'S
Price:
Chicken & Cheese
2.50
Price:
Spinach & Cheese
2.50
Price:
Chicken Colombian Empanada's
3.00
MEXICAN BURGER
1/2 lb. Patty with Pepper-Jack Cheese, Sauteed Fresh Jalapeno's and Fried Onions, Avocado & Chipotle Sauce on a Brioche Bun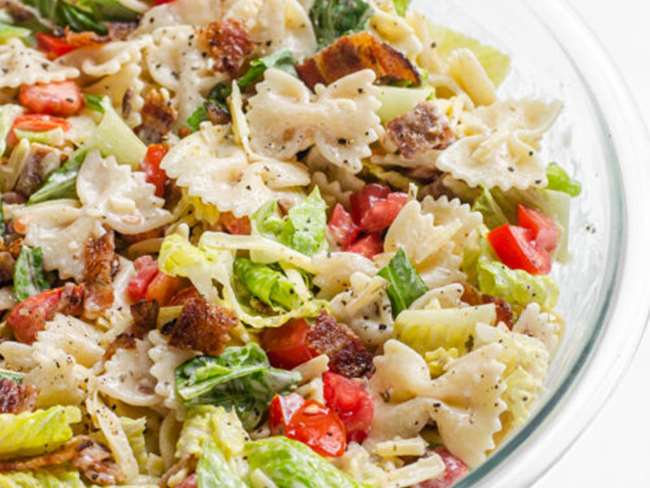 HOMEMADE BLT PASTA SALAD
Bowtie Pasta with Tomatoes, Bacon & Lettuce tossed in our own Mayo Dressing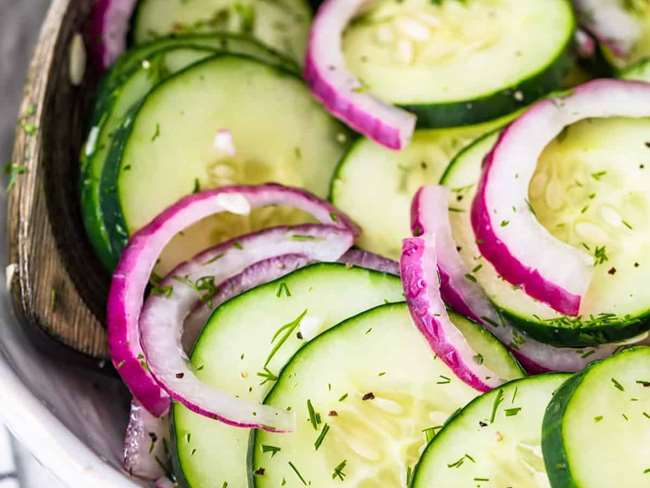 HOMEMADE CUCUMBER SALAD
Sliced Cucumbers, Red Onions and Fresh Parsley in a Homemade Apple Cider Vinaigrette
FRESH FRUIT SALAD CUP
Watermelon, Strawberries, Blueberries, Grapes, Pineapple, Honeydew Melon & Cantaloupe
Price:
1 lb Container
4.50
VEGGIE HUMMUS WRAP
A Refreshing Wrap Prepared with Homemade Hummus and a mix of Fresh Veggies (Lettuce, Shredded Carrots + Cabbage, Tomatoes, Onions, Cucumber, Bell Peppers & Roasted Red Peppers)
TODAY'S SOUPS
Enjoy a bowl of our Homemade Soups!
Price:
Chicken Noodle
5.25
Price:
Creamy French Onion (Vegetarian)
5.25
SOUP & GRILLED CHEESE COMBO
Enjoy a bowl of our Homemade Soup paired with a Grilled Cheese Sandwich!
HOMEMADE RICE-BALLS
Homemade Risotto Balls! Served with a side of our Homemade Tomato Sauce. Veggie - Stuffed with Creamed Spinach & Mozzarella Cheese || Meat - Stuffed with Ground Beef & Mozzarella Cheese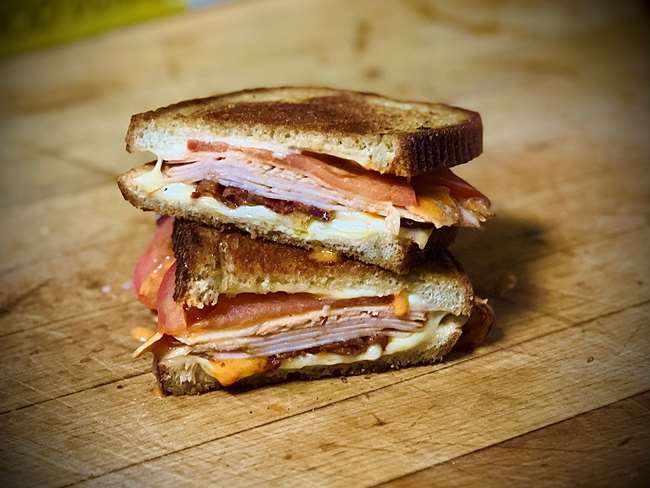 MUENSTER MELT
Hot Hickory-Smoked Turkey with Melted Muenster Cheese, Bacon, Sliced Tomatoes and Russian Dressing on Grilled Bread
Price:
On Grilled White Bread
9.00
Price:
On Grilled Whole-Wheat Bread
9.00
Price:
On Grilled Rye Bread
9.00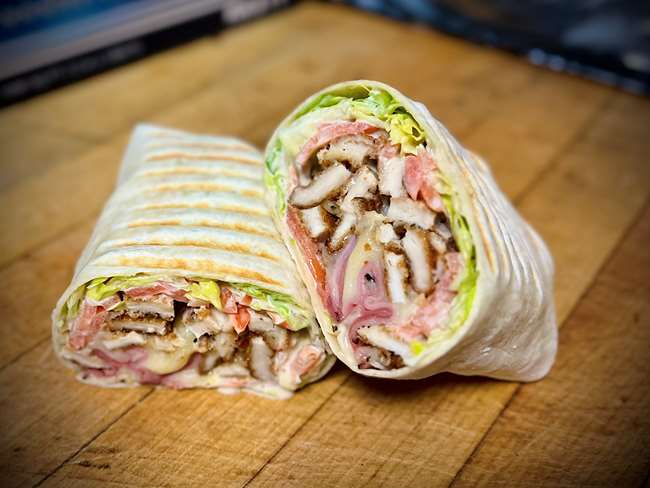 HONEY CHICKEN WRAP
Hand-Breaded Chicken Cutlets with Boar's Head Honey Ham, Melted Swiss Cheese, Lettuce, Tomato & Honey Mustard Dressing in a Wrap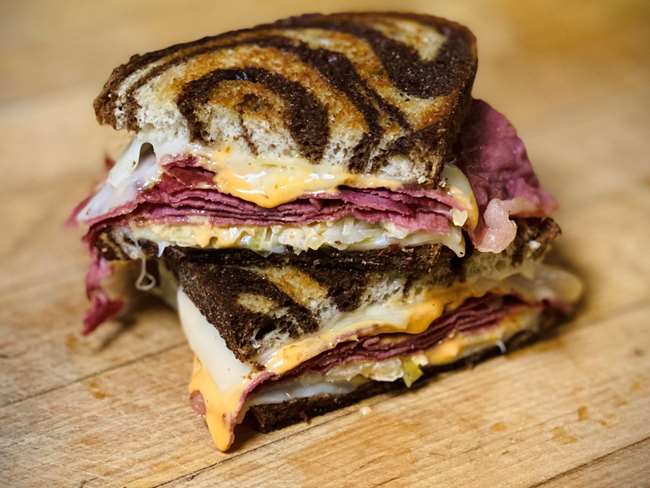 CORNED BEEF REUBEN
Boar's Head Corned Beef, Melted Swiss Cheese, Sauerkraut and Russian Dressing on Grilled Marble Rye Bread
Price:
on Marble Rye
9.00
HONEY HAM REUBEN
Boar's Head Honey Maple Ham, Swiss Cheese, Homemade Coleslaw and Russian Dressing on Grilled Rye Bread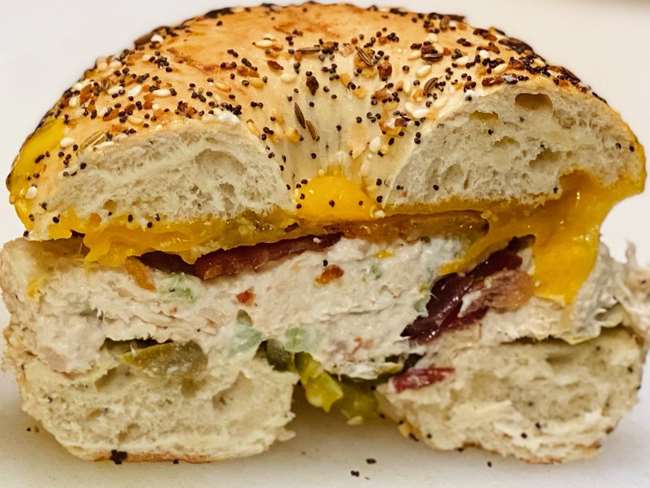 SPICY TUNA MELT
Homemade Tuna Salad with Melted Cheddar Cheese, Crispy Bacon and Jalapeno's on a N.Y. Bagel
EGGPLANT CAPRESE WRAP
Breaded & Fried Eggplant, Fresh Mozzarella Cheese, Tomato, Mixed Greens, Basil, Pesto & Balsamic Vinaigrette in a Wrap Vegetarian